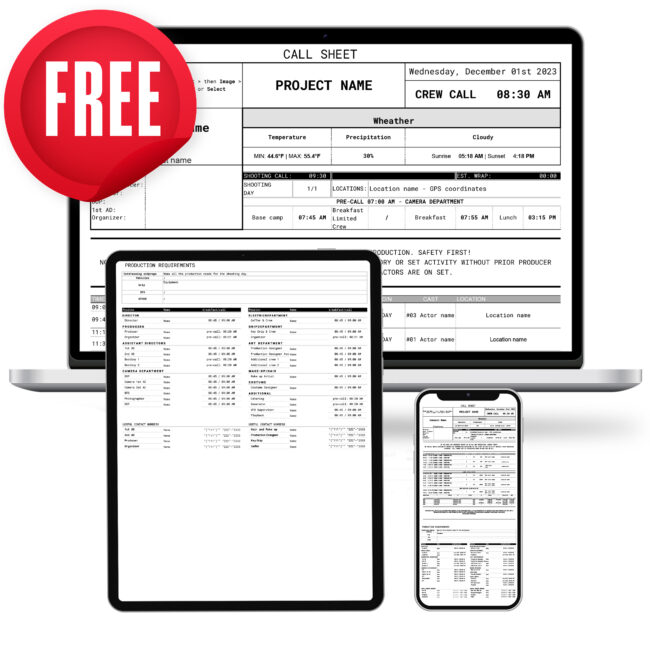 Organize your shooting and production crew with detailed planning.
An Editable Google sheet document that can be saved in your Google Drive folder.
COMPATIBILITY
This spreadsheet is specifically designed for Google Sheets.
Works on a Mac & PC with a web browser.
Works on iPhone, iPad, Tablet, and any smartphone with the free Google Sheets App.
Does NOT work on Excel.
WHAT YOU WILL NEED:
A free Gmail account to access Google Sheets.
What you get:
The PDF file with a link to the Google Sheets document
Access to Google sheet document which can be saved in your Google drive
Fully editable (Feel free to edit the headings or resize the text or cells).
Note: Images or designs used in this preview are not included